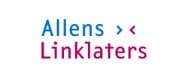 My firm has engaged Q Workplace
Solutions on several complex and
sensitive workplace investigations. Their
work is market-leading, due to the consistently high quality of their service
and the reports they produce. I have no hesitation engaging this firm and recommending them to my clients.
Simon Dewberry
Partner, Allens Linklaters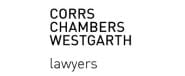 QWS is highly responsive and produce excellent quality work.
Nick Le Mare
Partner, Corrs Chambers Westgarth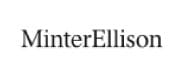 I have worked with Paula in relation to several sensitive investigation matters.
Paula brought a highly professional
approach to her work as investigator,
and has the capacity to work effectively
at any level within an organisation. I
would not hesitate to recommend her.
Dan Williams
Partner, Minter Ellison Lawyers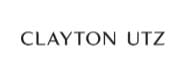 The team at Q Workplace Solutions are
the people I entrust with my clients'
difficult investigations. They are highly
skilled at conducting complex
investigations and providing
comprehensive and clear investigation reports. I have consistently found the experienced team at Q Workplace
Solutions to be not only technically
skilled, but also empathetic, pragmatic
and a pleasure to work with.
Christy Miller
Partner, Clayton Utz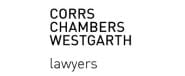 I have worked with Paula over many
years, including on a number of both
large and small investigations. She has constantly impressed both me and my
clients with her meticulous approach, her thoughtful interpretation of legal requirements, and her judgement in managing difficult or reluctant witnesses.
I would recommend her without
hesitation to any organisation seeking a skilled and experienced investigator, and particularly for complex or sensitive investigations.
Joanna Glynn
Former Partner, Corrs Chambers Westgarth Lawyers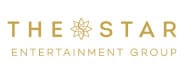 Kyleigh is fantastic! Thanks for sparing
her so she could work on our
investigation. I was very impressed by
her adaptability, professionalism, thoroughness and ability to quickly understand the complex business in
which we operate. She was very open to feedback and I felt that this matter was properly and professionally investigated.
The Investigation Report was extremely
well written and reasoned. I despair most
of the time reading these reports and it
was such a pleasure to read Kyleigh's
work. We will definitely keep your firm
front of mind when our next grievance
occurs that requires external assistance. Many thanks again for your flexibility and prompt assistance with this matter.
Joanne Ede
Former General Counsel Employee Relations –
The Star Entertainment Group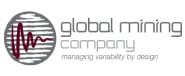 Paula Hoctor, Q Workplace Solutions,
was engaged to investigate highly
sensitive workplace complaints. Paula
has consistently delivered thorough and efficient investigations. We were
especially impressed with her approach to communications with all stakeholders, detailed process, ability to effectively interview witnesses at all business levels
and her judicious analysis of the facts. I wouldn't hesitate to recommend Paula
and her team.
Manager – Human Resources
Global Mining Company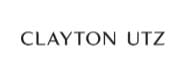 I used to work with Paula at Freehills.
Paula was a fantastic lawyer and left to
start her own investigations business.
What was a loss to the profession was a
gain to the HR industry. We have done
some excellent work with Paula and her team. Having been a lawyer in a top tier industrial practice, one of the many
benefits of Paula (and her team) is that
they bring professionalism and a
practical approach to an independent investigation that is often missing from
many consultants.
Shae McCartney
Partner, Clayton Utz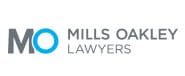 I worked with Paula at Freehills for 2
years and have engaged her as an investigator on behalf of clients since she started Q Workplace Solutions. Paula is a meticulous and competent lawyer
and one of the very best investigators I have worked with. I have no hesitation in recommending her for workplace related investigations.
Harold Downes
Partner, Mills Oakley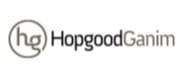 I have engaged the team from Q
Workplace Solutions to conduct multiple complex and sensitive workplace investigations for my clients since 2016.
They are our investigators of choice due
to the consistently high quality of
services provided. I have no hesitation recommending Q Workplace Solutions to
my clients.
Andrew Tobin
Partner, HopgoodGanim Lawyers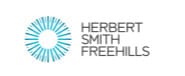 Since 2013, I have recommended Q Workplace Solutions to my clients. They consistently deliver high quality
investigation services, and instill
confidence that their process is fair and findings well-reasoned. Their
professional, timely and respectful
approach to dealing with all stakeholders often in highly sensitive matters, makes
them a pleasure to work with.
Kirsty Faichen
Partner, Herbert Smith Freehills


I have engaged the team at Q Workplace Solutions to conduct investigations for
my clients in the health industry and government. Their investigations are well
run, procedurally fair, very forensic and sensitive to witnesses. The final reports
are excellent, with good analysis and weighing of the facts and evidence
according to the Briginshaw principle,
robust findings and thorough recommendations. I have been really impressed and the client feedback has
been extremely positive.
Shane Evans
Partner, MinterEllison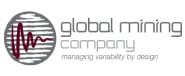 We have engaged Q Workplace on
several occasions to manage sensitive investigations on various employee
related issues. Their process is polished
and reports and statements provided are high quality. The fact that Paula and
Sarah are legally trained and have
provided employee relations advice and representation assists in the end to end quality of their product.
To find out more, please contact us for
a confidential discussion on